version: 1.1.0 / last update: 2022-05-09
A subscription entitles you to 1 year of updates and support from the date of purchase.
perfect addon for terawallet
Payment Complexities Simplified
The Gift Coupon Module enables you to generate gift coupons that contain wallet balances. You can issue gifts to your user coupons which they can redeem to add to their wallet balance.
How Wallet Coupons works?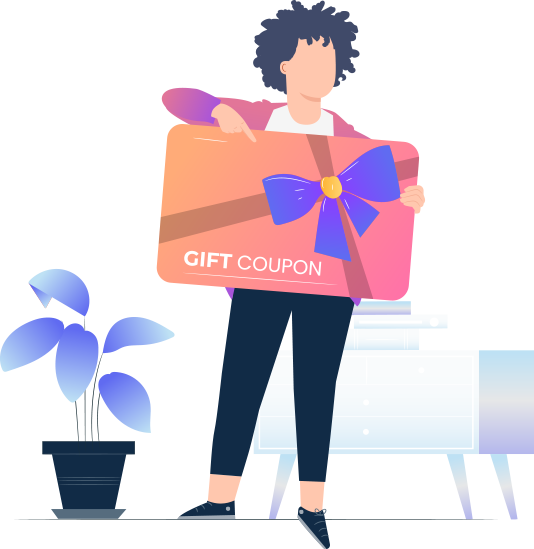 The WooWallet Coupons add-on allows you to create and manage coupons for your WooCommerce store. Coupons can be a useful marketing tool to reward your customers and encourage them to make purchases. With this add-on, you can create and customize coupons with various restrictions, such as minimum purchase amount, expiration date, and usage limits.
When a customer applies a coupon to their order, the discount will be automatically applied to their wallet if the coupon's restrictions are met. This allows for a smooth and convenient checkout experience for the customer. You can view and track the usage of your coupons through the Coupons tab in the WooWallet plugin. This can help you understand the effectiveness of your coupon campaigns and make informed decisions about your marketing strategy.